Main Slider
Accentuate the look of your website by creating your own main sliders for products, categories, brands or offers etc. that you wish to highlight.
Go to
Kinetik Theme Configuration
Main Slider
The list view displayed shows you the list of sliders you have created. In order to create a new main slider, choose the create option.

Once you choose create option, a form view opens asking you to choose the slider banner image, the name of the slider and the link which you wish to hyperlink.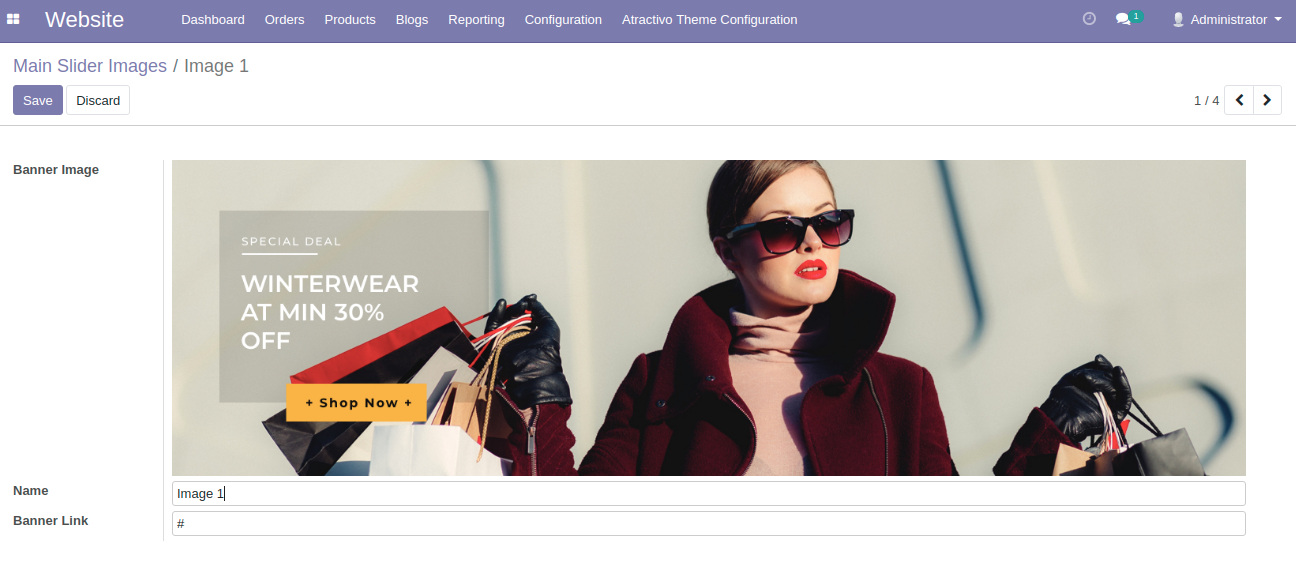 This is how the Main Slider Looks